NEWS: New Dungeons Rule Changes & Expansion For 6E
January 28, 2022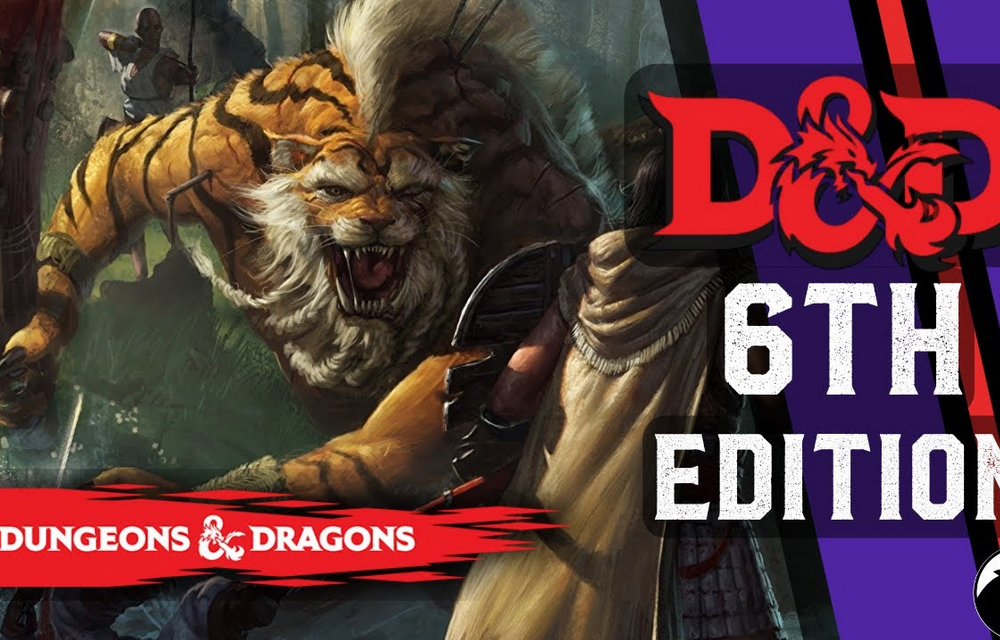 This is news from Dungeons & Dragons for the 6E release I posted on my blog from their Official Content.
Hasbro is now live doing the release of 6E on the internet, now is the time to memorize the 5E Players Handbook to get in on the release of the new 6E game.
LINK: http://jasonjamesmackenzie.blogspot.com/2022/01/alert-dungeons-dragons-6e-monsters-of.html
ALERT: Dungeons & Dragons 6E – Monsters Of The Multiverse
Dungeons & Dragons is now live on the internet doing the release of Version 6E from Hasbro Corporation.
So if you didn't quit your job to come down and play live for the 6E game release which is going on now then never say you actually had the chance to play real live tournament Dungeons & Dragons.
Over the next two years in Dungeons & Dragons they will be transitioning to the 6E format, all submissions to Hasbro from D20 Game Developers, games they make sold on their page, will be evaluated for release in the Official 6E Version in 2024.
What this means is if you're writing Dungeons & Dragons modules and selling them on the Dungeons & Dragons store on the 5E format your new modules from this point forward will be 6E submission for rule and storyline submission including character names.
Dungeons & Dragons has expanded into a format where your named character in the fantasy could be included in the real game storyline if you gave it away on D20 as an open source character.
Now is the time to throw out all your 5E Manuals.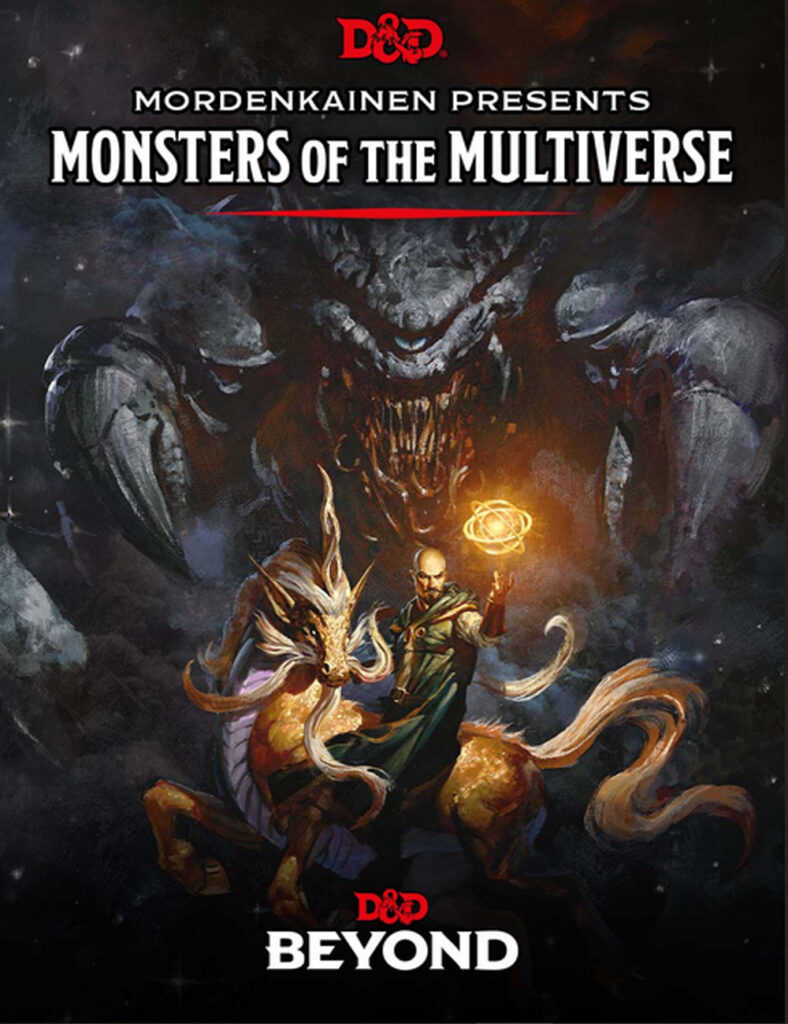 Dungeons & Dragons 6E is so large and expanded that the new modules will probably outpace the 5E release fast because the new modules are for 6E submission.
So switch now to writing them on the 6E format and throw out your 5E rule set.
Now use Dungeons & Dragons book "Monsters Of The Multiverse" which is the initial 6E transition release book.
Dungeon Masters and D20 designers should now make all their games using the rule book "Monsters Of The Multiverse" FIRST and then fill the rest of the adventure in from the 5E manual Players Handbook to get on the new 6E format.
Then your new submissions to the Dungeons & Dragons store will be "Monsters Of The Multiverse" rule book, then USE ALL NEW RULES IN BOOK to get on the 6E format…anything left take from the 5E Players Handbook that was not included in the rule set.
This is important because Dungeons & Dragons 6E rules combine elements of the Player's Handbook mixed with the Monster Manual.
"Monsters Of The Multiverse" contains Player's Handbook rules which you must combine with the 5E Players Handbook to get on the new 6E format, all games submitted to Hasbro for D20 they mean on their page under these rules will be submissions for 6E content.
I have also switched to RPG Simple Dice Google App for my Galaxy Phone which is a dice roller app to calculate the game rolls and also has a roll history section if you need to look up past rolls during the game.
Use this app on the table beside your laptop and then load your Dungeons & Dragons game onto your computer to play along live online and also use your printed book or purchase official ebooks from Dungeons & Dragons.
You can play along live during games at the Dungeons & Dragons online game page, then follow along on Youtube and webpages like polygon.com .
NEW RULE CHANGES TO 6E
Dungeons & Dragons has adopted a new "multiverse format" where you can play an "open source" game by all playing races and monsters in the game against each other on the D20 format which also means games like mine Dragon Adventures on D20 can fight Official Hasbro Dungeons & Dragons in tournament play when both systems are on D20.
However, I think they have locked the game to only certain characters and creatures can play in the open format because the list is so large, part of the new rules will be the 6E character list for playable monsters.
-6E has dropped "Race Adjustment Weapons Proficiency" and replaced it with "Variable Weapons Proficiency Adjustment".
This means that the Variable Weapons Proficiency will be determined during each round of combat and players can "enter a trance state" for example 3 turns and then if not protected by the party during that the player can get a + Proficiency Bonus for that one attack.
For example to charge the Magical Item such as a Sword for three turns to get a higher proficiency bonus for their attack roll, which will be different each time now based on the scenario conditions.
This new format combines Psyonic Power with Proficiency Adjustment in an expanded storyline format.
-33 PLAYABLE RACES
Use "Monsters Of The Multiverse" for the current list January 2022.
This combines elements of the Monster Manual with the Players Handbook so you can play as monsters, all other rules fall back to 5E Players Handbook.
Dungeons & Dragons 6E Suggestions:
-More boxed map sets and mini adventures with dice and figure sets for tabletop play.
-More emphasis on Table Top setup to follow game book play.
-More generic character figurines that are cheap and you can buy by the bag for tabletop play (Character and Figure Packs).
– More Monster Card, Weapon, Spell and Magic Item generic card sets included with game box adventure packs.
-Classic die-cast figure reprint sets.
Now is the time if you want to get on Dungeons & Dragons and play live, they are also expanding the storyline setting so follow the character names form their stories and they also have action figures, how to read the game is just don't care what the characters are called and then just use them and say their names in the game.
Then all the other figurines are generic.