PRE-ORDER: Magic The Gathering Dungeons & Dragons Adventures In The Forgotten Realms
July 23, 2021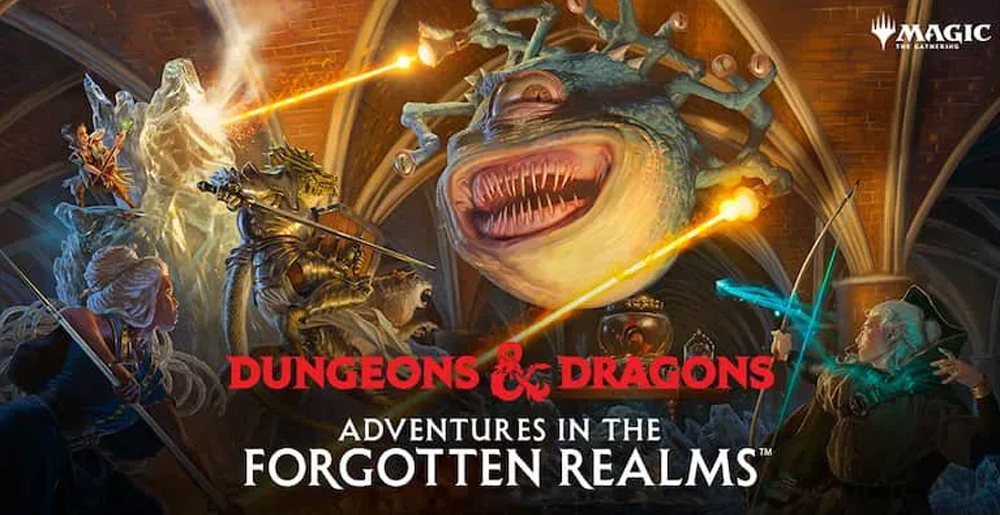 LINK: https://zephyrepic.com/product/magic-the-gathering-dungeons-dragons-adventures-in-the-forgotten-realms-bundle/?gclid=Cj0KCQjw0emHBhC1ARIsAL1QGNcbbwX0DhTGT3grOJrUqhDQWOKgzP_qjuxV7vP8GON6Cv4BdHJqAuAaAvYfEALw_wcB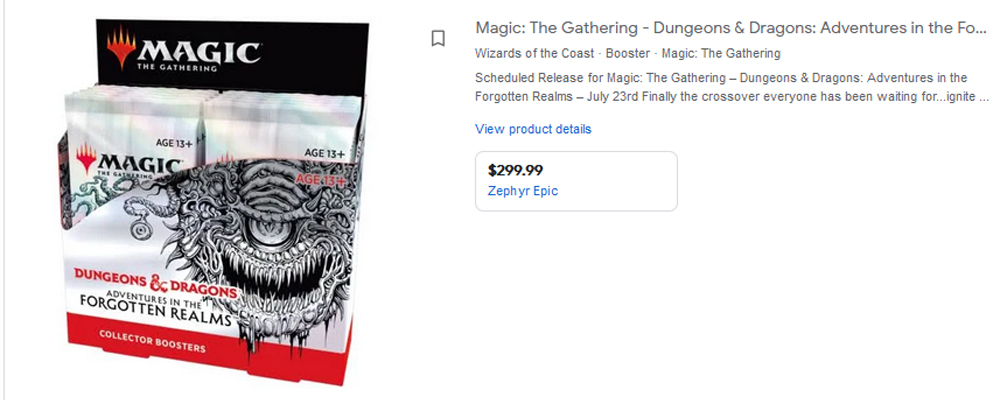 Again, just like we said…D20 copied us back after we launched Dragon Adventures at http://www.advanceddungeonsanddragons.com and now there are three different "TSR" based Dungeons & Dragons Companies including Hasbro and two former TSR Companies including Gygax Jr's rpg game company.
Now I can use Magic The Gathering in Dragon Adventures, for our setup anyway if they block Magic on the D20 system…it doesn't matter anyway because I can just print my own Dragon Adventures Game Cards if that's unavailable.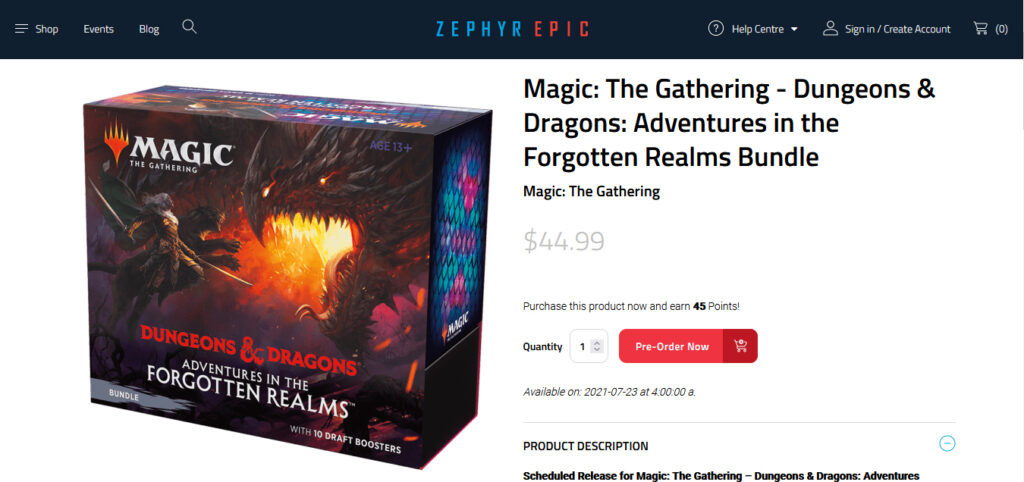 This stuff is always in development so we'll see what happens later as we progress with our game.
Magic The Gathering: Dungeons & Dragons Adventures In The Forgotten Realms is obviously based on our game setup…awesome anyway, and they are launching this pretty huge and quick.
This looks like an awesome launch, get you pre-order in now this is going to be a huge game.
LINKS:
https://www.polygon.com/2021/6/24/22546070/dungeons-dragons-magic-the-gathering-crossover-afr-preview-cards-venture-release-date
https://www.ign.com/articles/dnd-fizban-treasury-dragons-reveal
https://movieweb.com/dungeons-and-dragons-80s-animated-series/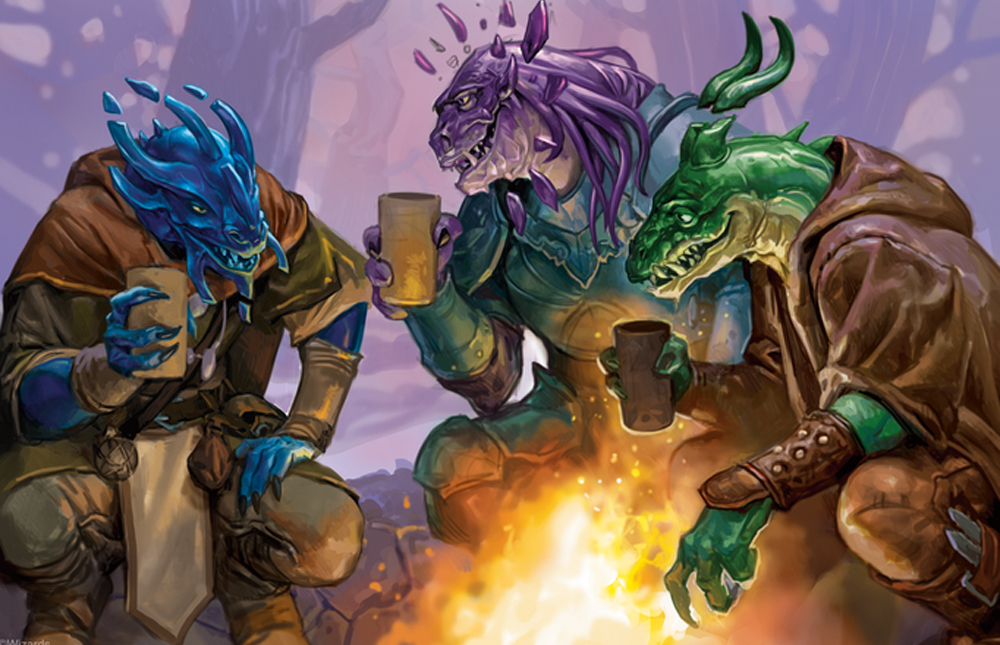 Product Description
Scheduled Release for Magic: The Gathering – Dungeons & Dragons: Adventures in the Forgotten Realms – July 23rd
Finally the crossover everyone has been waiting for…ignite your spark and Planeswalk into the Forgotten Realms in the new Dungeon and Dragons Set! Build your party from powerful warriors and venture into the most dangerous of dungeons to uncover the monsters that lie within.
Due to high demand there is a limit 6 per customer. This is to ensure everyone gets a fair chance to purchase, if attempts are made to purchase more that the per-customer limit, additional orders may be subject to cancellation and refund. Thank you!
Bundle Contents:
10 Dungeons & Dragons: Adventures in the Forgotten Realms Draft Booster Packs
20 Foil Basic Lands
20 Non-Foil Basic Lands
1 Oversized Spindown Life Counter
2 Reference Cards
1 Promotional Card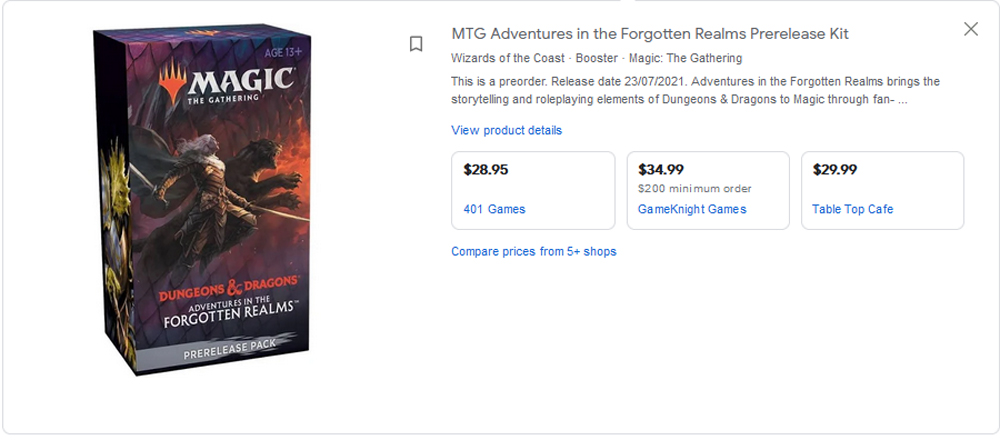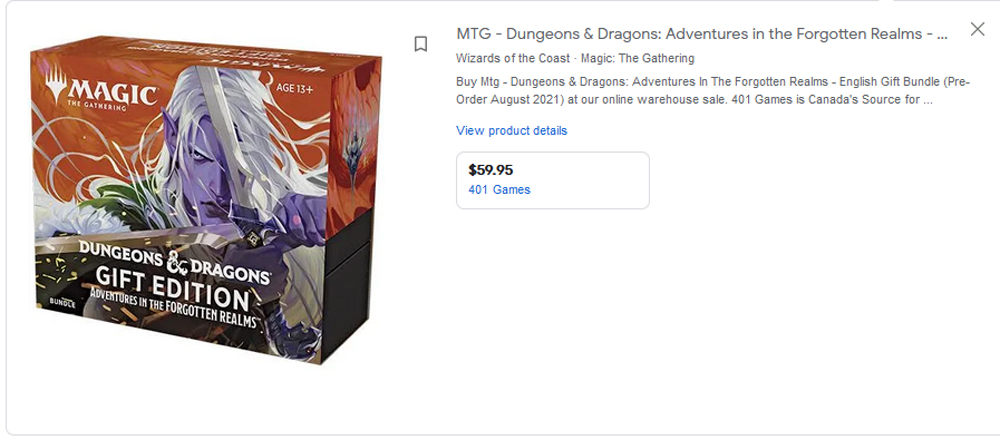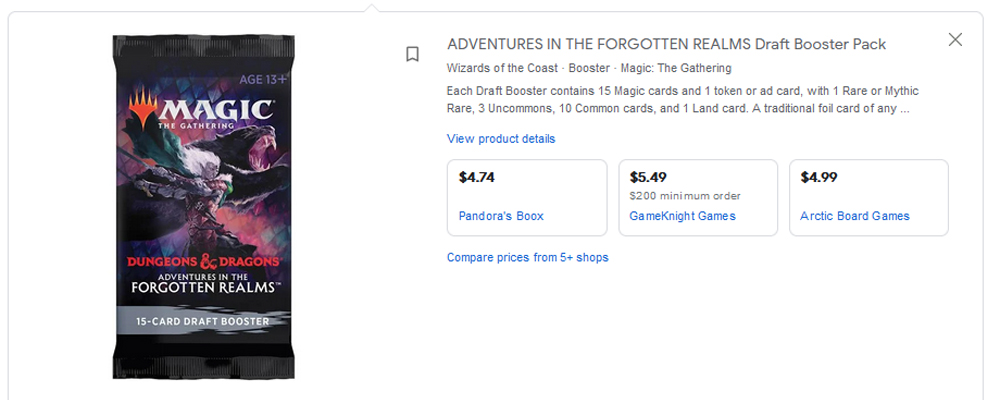 If you're playing our game don't worry about booster packs, we just write our own and give them out free on the page.
PLAY DRAGON ADVENTURES HERE: